Welcome to BorelliMusic.com!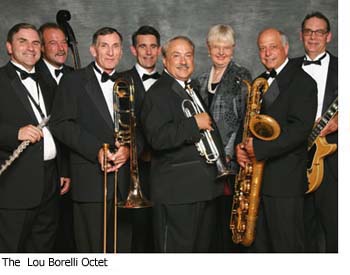 Lou and Jan Borelli have been musicians for their whole lives and value the importance of music in the lives of everyone. "Music is everything and without music, you have nothing" describes the attitude which governs the lives of this couple. They are dedicated to the preservation of live music in this computer age of electronic sound.
Teaching young people to appreciate the creative process involved in playing jazz and to expose them to the great jazz and classical musicians is the goal of Borelli Music from the teacher's point of view.
From the performer's point of view, the communication between the musician and the audience and between the musicians on stage is the most uplifting and satisfying experience when the musicians are in synch with each other and are in the groove. This is the goal of the performing groups from Borelli Music.
A New Package: Cinco!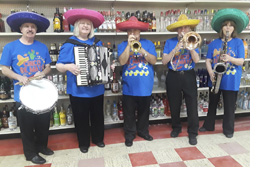 "Cinco" is the perfect band for a Cinco de Mayo party. A lot of our repertoire is from Herb Alpert and the Tijuana Brass and we have also included some of the old favorites like "South of the Border", "Tequila", "Mexicali Rose", "Vaya con Dios", etc. The instrumentation of the band is drums, accordion, trumpet, trombone and saxophone. We include vocals too.
A New Award
In 2017, Schwarze Schafe German Band had 4 or more clients reviews of 4 stars or higher. And, we've already added the badge to your GigMasters profile! It's live for everyone to see.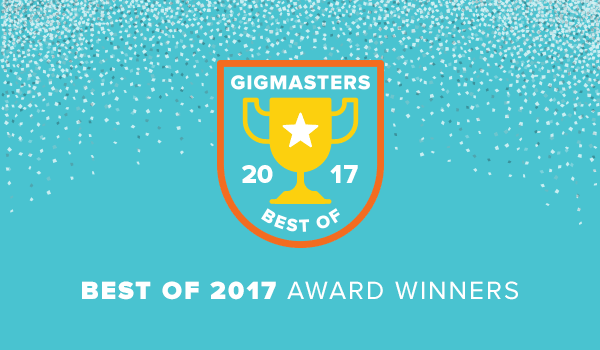 Borelli Music Packages
Because our many customers have so many different entertainment and educational needs, we provide a wide range of musical productions we call Borelli Music Packages. From the Lou Borelli Big Band with seventeen or more musicians, to solo appearances, to one-on-one lessons, there is a musical solution from Borelli Music for almost any event, venue or student.
A page with a comprehensive listing of all the things we do is here.
Audio Clips!
We now are putting up short samples from our various recordings here. Just added: The Lou Borelli Octet, and A Touch of Brass!
Congratulations from GigMasters!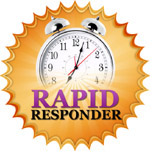 Rapid Responder Badge
It's our pleasure to share with you some exciting news... you've been awarded GigMasters' Rapid Responder badge! You're receiving this badge because you have responded to 99% of your leads in under 24 hours, on average.
Thank You, GigMasters!