A New Testimonial!
We received this e-mail the day after our big band concert in Leominster.
Mr. Borelli,
I just want to say how very much I enjoyed your concert last night at Carter Park in Leominster. I took my Mom (who is 99) along with two of her friends who live in one of Leominster's housing building. Going to the concerts on Thursday evening is a weekly outing they especially enjoy.
Since I was in town, I was able to tag along with them. I couldn't have enjoyed a concert more. All the songs and music were wonderful. We stayed and thoroughly enjoyed listening to all your talented musicians. We hope you will return again.
Thank you,
Kathy
August 17, 2017
Thank YOU, Kathy!
Interactive Music Program for Tots
With Lou and Jan Borelli
Come have fun dancing and signing with Lou and Jan!
Ages from birth to 5 years old
Every Monday from 10:30am to 11:00am for ten weeks
September 18th to November 13th
(No class October 9th)
Location: Paxton Senior Center Basement, 17 West Street.
Cost: $35 for families of one child, extra $5 for additional children.
Drop-In Fee: $5 for one child, $2 for additional children for each day.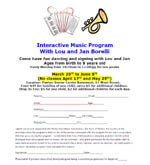 Click here to download a registration form!
Print and fill out, and mail to:
Jan Borelli
33 Streeter Road
Paxton, Massachusetts 01612
Welcome to BorelliMusic.com!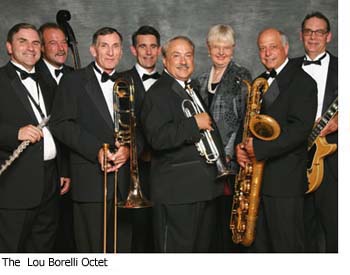 Lou and Jan Borelli have been musicians for their whole lives and value the importance of music in the lives of everyone. "Music is everything and without music, you have nothing" describes the attitude which governs the lives of this couple. They are dedicated to the preservation of live music in this computer age of electronic sound.
Teaching young people to appreciate the creative process involved in playing jazz and to expose them to the great jazz and classical musicians is the goal of Borelli Music from the teacher's point of view.
From the performer's point of view, the communication between the musician and the audience and between the musicians on stage is the most uplifting and satisfying experience when the musicians are in synch with each other and are in the groove. This is the goal of the performing groups from Borelli Music.
Borelli Music Packages
Because our many customers have so many different entertainment and educational needs, we provide a wide range of musical productions we call Borelli Music Packages. From the Lou Borelli Big Band with seventeen or more musicians, to solo appearances, to one-on-one lessons, there is a musical solution from Borelli Music for almost any event, venue or student.
A page with a comprehensive listing of all the things we do is here.
Audio Clips!
We now are putting up short samples from our various recordings here. Just added: The Lou Borelli Octet, and A Touch of Brass!
Congratulations from GigMasters!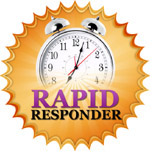 Rapid Responder Badge
It's our pleasure to share with you some exciting news... you've been awarded GigMasters' Rapid Responder badge! You're receiving this badge because you have responded to 99% of your leads in under 24 hours, on average.
Thank You, GigMasters!